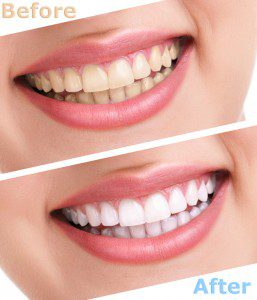 Did you know that nearly a third of adults will have no natural teeth left by the time they reach retirement age? It just doesn't seem fair that they finally get to reap the benefits of retirement, only to worry about leaving their dentures embedded into that juicy filet mignon that they can finally afford after all those years of hard work.
The good news is the days of removable dentures and empty gums are nearly behind us, as the best cosmetic dentists have access to cutting edge dental technologies. For example, a top cosmetic dentist can perform everything from dental implants and dental veneers to laser teeth whitening and invisible braces. When you think about it, the possibilities are limitless, because a top local dentist is skillful in all of the most innovative cosmetic dentistry methods.
A good dentist can offer their patients a wide range of cosmetic dental procedures, from the simple to the more complex. One of the easiest and fastest of these procedures is dental veneers. Basically, veneers are thin porcelain caps that are placed directly onto the surface of an existing tooth. The result is a smooth, natural-looking surface that covers discolored or chipped teeth. Laser teeth whitening is another easy dental procedure that can lead to life-changing results.
Laser tooth whitening utilizes halogen, plasma arc, or LED light in combination with a hydrogen peroxide whitening gel. The procedure is usually completed within 15 minutes. Of course, it is completely non-invasive. There are other whitening procedures, such as teeth bleaching, but laser tooth whitening is the fastest and easiest to complete from start to finish.
No matter what sorts of issues you might be having with your teeth, laser teeth whitening, dental veneers, mini-implants, or other cosmetic procedures can make you look and feel better than you have in years. For some of us, we might even look better than we ever have in our whole lives.