Our Assisting Team
Behind every great dentist, there is an exceptional assistant, and ours are some of the best. They are present to take X-rays, prepare for procedures and assist in surgery. Also, they ensure our treatment rooms are clean and germ-free and our instruments are fully sterilized. With over 50 years of experience between them, you can count on our assisting team to be there for your comfort. They can clarify details with you, like your next steps in treatment or postoperative instructions.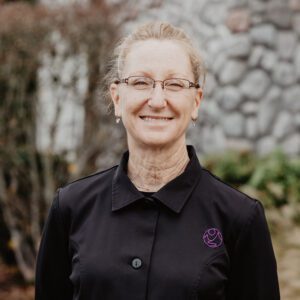 I have been a dental assistant for over 20 years and have been with this practice for four and a half years. While I was in school I also cross-trained in the military as a dental tech. I love the outdoors (when it is warm), hiking, camping, traveling and crocheting. I also love to spend time with my son, two daughters and extended family. I enjoy the interaction with patients and the variety of procedures I get to do. Each patient and each procedure is different, which keeps my job interesting.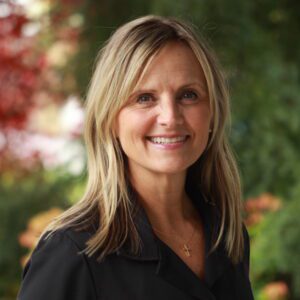 I grew up in Oklahoma and ended up here in the valley 25 years ago. I have been a dental assistant for 21 years and with Pinnacle Dental Associates for 10 years. I love hiking, backpacking, doing anything adventurous outside and running. I also love spending time with my husband, three sons, two daughters-in-law and one adorable grandson. I love helping people with their fear of dentistry, and when people can leave our office with a smile, that makes me happy. I love that, as a dental assistant, we do a wide variety of jobs and are able to build relationships with our patients.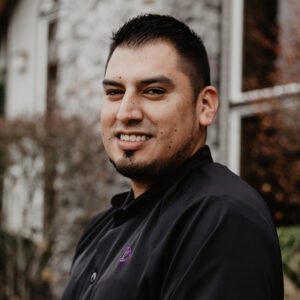 I have lived in Oregon all my life. I grew up in a small town in Eastern Oregon named Nyssa. I moved to Albany five years ago. I am married and have a wonderful 2-year-old daughter who is always on the go. I enjoy spending time with my family, going on road trips, visiting family in Eastern Oregon and in California, and playing basketball. My family and I enjoy being outdoors as well, and we enjoy camping and hiking together. I have been a dental assistant for five years and have been part of this practice for three and a half years.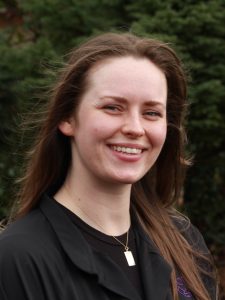 I am an expanded functions dental assistant and was happy to join Pinnacle Dental Associates in 2022. I attended and graduated from the Linn-Benton Community College dental assisting program in 2022. I enjoy helping the community and educating our patients about oral health. I love our team and the amazing doctors I work with! When not at the office, I love to spend time with my son and partner making memories. I like gardening and painting, bike rides, swimming, and hiking with family! I am constantly outside exploring Oregon with my son and partner.
Our Hygiene Team
We are proud of our team of talented hygienists. Between them, they have over 100 years of experience. They are the first people you see when you visit the office, and they specialize in helping you maintain your teeth for a lifetime. They will not only clean and polish your teeth, but they also diligently check for any sign of disease, thoroughly document your current condition and perform a screening for indications of oral cancer. Visit them once, and you will see why our patients love to come in every six months.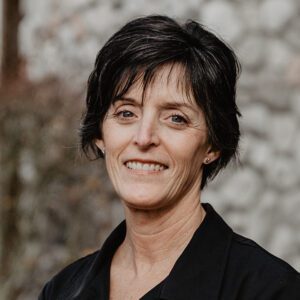 I graduated from OHSU in 1993 in dental hygiene. I have been extremely fortunate to be part of this practice since 1994. I value working with patients with their individual needs to achieve optimal oral health. I grew up in Albany and still live here with my husband and three wonderful children, Ryan, Jason and Sara. They keep us extremely busy with school and sports. I enjoy the outdoors, reading, sports, and family time at the lake waterskiing, wakeboarding and surfing.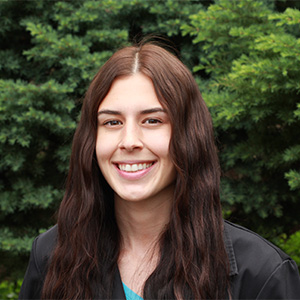 Hello! My name is Hannah Mason, and I am a dedicated Dental Hygienist at Pinnacle Dental. I joined the fantastic team here in spring 2023. I received my Bachelor's degree in Dental Hygiene from the prestigious Oregon Institute of Technology. I am incredibly passionate about providing tailor-made dental treatments for each patient, contributing to the practice's ongoing success. What I love most about being a part of Pinnacle Dental is the camaraderie amongst our amazing team and the wonderful relationships we build with our patients. Born and raised in Lebanon, Oregon, I'm a true outdoor enthusiast who spends my free time running, hiking, and exploring nature. When I'm not working, I cherish moments spent with my friends and family, creating memories that last a lifetime.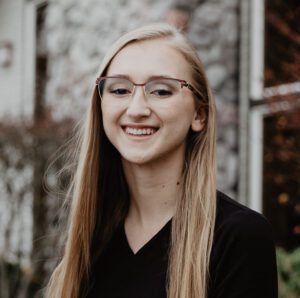 I graduated from the Oregon Institute of Technology Salem campus in 2020 and started working at Pinnacle Dental Associates the same year. My favorite part of being a dental hygienist is being able to come up with individualized plans to help my patients with their own unique situations to be as healthy as possible. I was born and raised in Albany, Oregon. I currently live in Brownsville with my husband and our Golden Retriever, Stella. My hobbies include baking, gardening and caring for my chickens.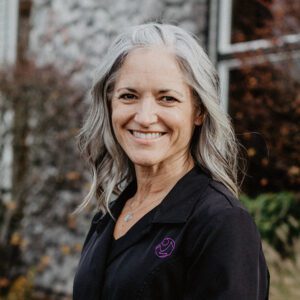 I became a dental hygienist in 1989. I have worked with this practice since 1990. I love the opportunity of providing quality thorough dental care in a supportive and caring environment with a gentle touch. I was born and raised in the Albany area and currently live in Scio with my husband and the youngest of our four kids. Outside of work and family time, my hobbies include gardening, hiking, backpacking, traveling and pretty much any outdoor activity Oregon has to offer.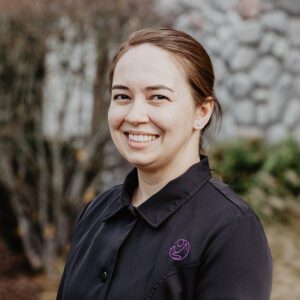 I am originally from Texas but spent most of my life in Albany, Oregon. I served in the Air Force before graduating from Oregon Tech as a dental hygienist. When I am not spending time with my family and my cat, I am working in my yard, loving everything Disney and rewatching TV shows such as Doctor Who. I enjoy sharing stories with my patients, learning new things from them and discussing ways to improve their oral health!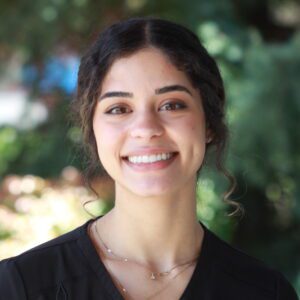 I grew up in California and moved to Albany about two years ago. I am currently going to school to become a dental hygienist. I love to spend my time outdoors with my fiance and our two dogs, Wes and Willow. We enjoy hiking, camping, hunting and pretty much anything that gets us outside with our pups!
Our Administrative Team
Our administrative team streamlines your experience at Pinnacle Dental Associates. They answer your inbound call, make your appointment, assist you in getting the maximum benefit from your dental plan and help you determine how you would like to handle your next phase of treatment. They ensure your paperwork is in order, clear up questions about your balance and help you obtain third-party financing for treatment if needed. If you have questions about our dental care in Albany, Oregon, the administrative team is here to help with a simple call to 541-928-9299.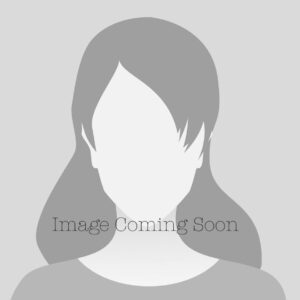 I have been in dentistry for over 30 years and have been with this practice for one year. I enjoy all aspects of dentistry, but my passion is with practice management. I feel fortunate to be back with a team I worked with many years ago. My husband Ray and I live in Salem, we have one daughter, who is in college. In our free time, we enjoy hiking, biking and snowshoeing, and I have a lifelong commitment to exercise.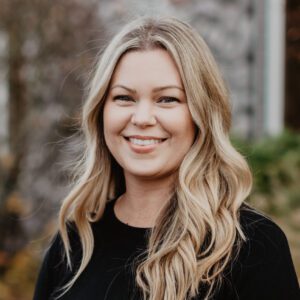 Jamie
Insurance Coordinator
I have been with Pinnacle Dental Associates since 2008. I enjoy working in an environment that is team-oriented and where I can build relationships with our patients. I grew up in Corvallis and, after getting married, settled in Albany. My husband and I have three children and enjoy hiking, camping, yard work and exploring all the beauty that Oregon has to offer.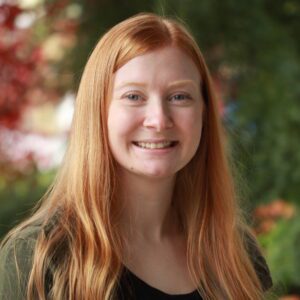 Alison
Hygiene Coordinator
I am originally from Northern California but grew up here in the Albany area. I enjoy spending time with my family and friends, reading, and (like a typical Oregonian) all things outdoors. I currently live in Jefferson with my boyfriend and my cat, Theo! I graduated with an associate degree in business administration in 2020 and started here at Pinnacle Dental Associates this year. I am eager to take on new challenges and build new relationships.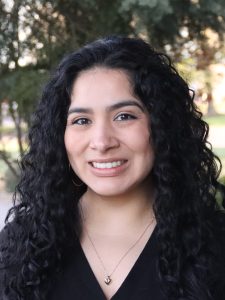 Vanessa
Treatment Coordinator
I have been in the dental field for 10 years and with Pinnacle Dental Associates since 2018. I started as a dental assistant before moving to my current position as a treatment coordinator. I grew up in New Mexico and Alaska and moved to Albany 12 years ago. My husband and I have two wonderful boys. My hobbies include yoga, hiking, reading and exploring the beautiful PNW with my family. I love being part of this team and getting to know each of our patients, helping them with scheduling and understanding their dental needs.