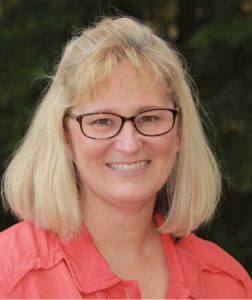 Dr. Cheryl Cooper grew up in Tucson, Arizona. At the time she finished high school, there were no dental schools in Arizona. She was accepted into the combined six-year BA/DDS program at the University of Missouri–Kansas City. Upon graduation, she and her husband moved to Omaha for continued dental education, where she completed an advanced education in general dentistry (AEGD) program at the University of Nebraska–Lincoln. During this time, her husband, Sean, attended his specialty program in pediatric dentistry at the University of Nebraska Medical Center in Omaha.
The Coopers often joke that they "spun the globe" to pick where they were going to live, but they truly fell in love with the Oregon beauty and have made Salem their home for the last 23 years raising two sons. Dr. Cooper enjoys many activities outside of dentistry. She has participated on a Masters swim team for the last 10 years and recently completed her first half marathon, in Hawaii! What a beautiful run! Over the years, she has relished the time spent with her family watching her boys participate in scouting, lacrosse, swimming and racquetball.
Dr. Cooper is so excited to be back working with the Pinnacle Dental Associates team. She is thrilled to renew her relationship with so many long time patients and looks forward to meeting new people, helping them make informed decisions to improve their dental health and celebrating with them when they achieve that goal. She constantly strives to continue her education to be able to bring new ideas and techniques back to her patients for their benefit.
Kois Trained Dentist
At Pinnacle Dental Associates, we strive to be the best clinicians possible. That is why we have made the commitment to be part of the most advanced continuing education programs in the nation. We do not want to just be good dentists: we want to be great dentists. Because our patients deserve the best, Dr. Cooper has received extensive postgraduate education at the world-renowned Kois Center in Seattle. As part of this training, Dr. Cooper has taken the necessary coursework and exams to achieve mentor status at the facility. Watch the video to see what it means to be a Kois trained dentist.